Munich 24.07.2019 /
The Munich PR agency Schwartz Public Relations welcomes Aimtec as a new client. The internationally active technology and consulting company based in Pilsen, Czech Republic, supports industrial companies in the digitization of production and logistics processes.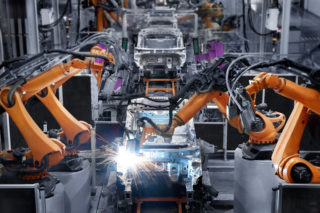 With the support of Schwartz PR, Aimtec wants to strengthen its presence and visibility in the German market, by initially laying out communication measures targeting trade and industry media as well as speaker placements at congresses and events. The company is building on the agency's expertise in the areas of digitization, automation, automotive, manufacturing/smart factory and SAP.
Aimtec has over 20 years of experience and offers a specific approach to software implementation, including consulting services. The spectrum ranges from self-developed solutions to SAP implementations. Aimtec's activities in Germany focus on automotive manufacturing, mechanical engineering and metal processing.
"Schwartz PR convinced us because the agency has the necessary experience, expertise and contacts to establish Aimtec even more strongly in Germany," comments Daniel Dorňák, responsible for Marketing, Strategy and Business Development at Aimtec." We are in a position to help medium-sized businesses in Germany to master their digitization projects, and to do so we want to expand our business primarily in the automotive supply industry. Schwartz PR is the ideal partner to spread this message comprehensively in the media.