Munich 16.05.2019 /
"Please visit us again next year – because every year we have a change. And every three years we have a big change." With this assertion, our tour guide bid goodbye after the sightseeing tour through Shanghai. A statement that I heard on the second day after my arrival in China and stayed in my memory.
At Schwartz Public Relations, I am – besides my duties as team leader – responsible for our international network with partner agencies in the communications field. For example, we are part of Eurocom Worldwide, an international PR network of 26 owner-managed agencies with a tech focus. We maintain contacts with over 50 agencies worldwide, exchange best practices and discuss the latest developments in PR and communication. We meet in person every year for the annual conference of Eurocom Worldwide. This year, the conference took place in Shanghai, China, making it the first time to be held in Asia. The host was our partner agency EMG Asia. My stay in China gave me so much more than a touristic insight into the culture and everyday life of the country. The various presentations at the conference gave me a deeper impression of how the economy and communication work in China. I also had the opportunity learn more about the culture and the people through my talks with the Chinese colleagues and my interactions with the locals. I am happy to report about my impressions in this blog today.
There's no such thing as one China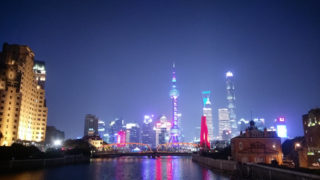 I spent ten days in China, travelling through Shanghai to Beijing. Thus, my experiences reflect only a small fraction of what China really is: the country is as big as the USA. The area of Germany would fit in about 26 times. From remote farms in the suburbs of the country to metropolitans like Shanghai or Beijing, each with over 25 million inhabitants, and endless possibilities. From simple rice farmers to humanoid robots, and from street kitchens to three-star tunnel restaurants, you get to experience everything.  There is not one China. Neither can the business relations with Chinese companies be generalized.
As I learned from the China experts during our conference, three factors have a decisive influence on cooperations or negotiations with Chinese business partners: the geographical location of the company, how close it is with the Chinese state and its personal background.
The majority of China's inhabitants live in the eastern part of the country. Large cities like Shanghai are the breeding ground for innovation and progress. Former fishing towns like Shenzhen are taking over Silicon Valley. And as paradoxical as it sounds: In the east, China is very Western-oriented. On the outside, Shanghai, for example, hardly differs from cities with over a million inhabitants such as Singapore or Dubai. Companies here are more rational, more western, more self-confident. They grow rapidly and profit from the economic strength of the conurbations. Western China is more clearly shaped by traditions. Companies there tend to act more cautiously, more emotionally and more "Chinese".
Relationship with the Chinese State
I was intrigued by the basic division of Chinese companies into three groups: State-owned companies, multinational corporations and joint ventures, as well as private companies. In principle, the majority of the companies have a more or less strong relationship with the Chinese government. As I have learned, business and politics are more closely intertwined compared to Germany.
The personal background of a prospective business partner is also an important factor when cooperating with Chinese companies. There are often stories of "rags to riches" in China. People from the poorest regions of the country flock to the cities to lead a better life. They are extremely hard-working and determined. The rice farmer of yesterday can be the general manager of tomorrow. Knowing the other person's personal background can therefore be very relevant.  I learned in a lecture that people who grew up in the north of China are considered to be rather cordial and open-minded. However, they are also more hesitant and will not agree to agreements so quickly. They tend to be also very good drinkers. Chinese colleagues from the South, on the other hand, supposedly seem a little cooler and more objective, they make decisions more rationally and faster in negotiations. However, they all have one thing in common: the mere salary is not so decisive for them. For example, there is a maximum salary range for managers and the state pays for many basic costs, such as schooling. More important for the Chinese, on the other hand, is their personal and professional development – and their own network.
Insight into China's economy
For this personal network, there is a fixed term in China: Guanxi (e.g.: "relationships"). It influences many decisions and has a great importance in the everyday life of the Chinese. The community and the connection to others is extremely vital. With the right contacts, challenges can be tackled more easily. This also includes coping with the sometimes confusing bureaucracy. Building up such a network is therefore essential for a functioning business with and in China.
At the same time, I have experienced that progress here counts far more than traditions. The tour guide from shanghai was also able to confirm this. In Shanghai, for example, there are fewer and fewer older districts between skyscrapers with 100 to 200 floors. The houses are gradually being demolished. Entire districts are disappearing to make room for new high-rise buildings. Instead of protesting against it – as I would expect from German patriots – the residents are happy about the new apartment that the city and the government will provide for them. They do not glorify the past and mourn their roots, but look positively into the future and into the possibilities that are presenting themselves.
The same attitude and confidence can be transferred to business life: The pursuit of innovation and progress is driving China's economy forward. Entrepreneurship is a quality that is highly valued here. Companies show their strengths above all in production and development. They are also strong in the areas of service and customer satisfaction. A low-cost workforce ensures that all customer needs are taken care of as quickly as possible. On the other hand, the country still tends to find it difficult to deal with processes and structures that are poorly integrated and therefore inefficient, as I learned from a Chinese insider. The same applies to the areas of design and quality of services and products – but that is currently changing massively.
PR and Marketing in China
Knowing the environment and China's economy is important to understand how communication works in China. This also includes an understanding of the media environment: there are already many local PR agencies in China. So international agencies find themselves in a competitive environment – not only in terms of clients, but also in terms of recruiting personnel. Anyone who is a colleague today can be a competitor tomorrow. The press landscape is also varied, there are daily and business media as well as a wide range of specialist media. And surprisingly, these are still strongly represented in print. However, the online share is growing, and social media, especially WeChat, have the greatest importance: the service is no longer a messenger only, but a means of payment, newspaper, social medium, online shop, career network and much more. Some publications can even be found exclusively on WeChat. At the same time, access to international services such as WhatsApp, Facebook or Google is restricted in China. WhatsApp sometimes worked – and sometimes not. The classic media are also influenced by the government: daily and business media in particular are censored, as one local expert explained to me. The trade press, as confirmed at our conference, is less affected.
PR for international companies in China
As already mentioned, personal contact plays an important role in China. From March to June, for example, there are numerous trade fairs on the calendar that offer valuable opportunities to make contacts with editors. Roundtables are also a successful format for this. It is important though to offer the so-called "transport money" for the participating journalists. About 30-50 dollars is the norm. In the past, this amount was intended to cover travel and catering costs that were not covered by the publishers. Although the costs are now reimbursed by the publications, the amount is still expected by the editors. In addition to trade fairs and discussions, references and case studies are a relevant tool in communication for international companies in China. However, the success of a media presence in China depends strongly on whether the company is present in the country and/or invests there.
It was also interesting for me to learn that Chinese managers still have a hard time with PR and communication. Often there is a lack of sensitivity for the meaningfulness, scope and implementation of communication measures. Therefore, intensive consulting is just as much a part of the daily business of a PR consultant in China as a situation in which the Chinese contact person acts against all advice. However, when it comes to managing communication for Chinese companies abroad, we have had very good experiences: we have been working as an agency for Alibaba in the DACH market for many years. Experience shows that there is a certain skepticism towards China and Chinese companies in German editorial offices. At the same time, however, the insight and respect that China does enormous work, acts strategically, with its master plan, and is a good part of the future is spreading everywhere. The interest in all things China is therefore there and, in general, we in Germany enjoy an open-minded and well-informed media landscape.
My personal conclusion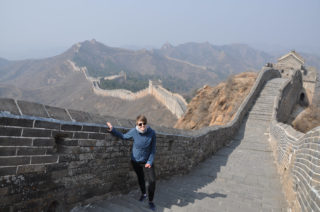 My stay in China was very enriching to me – not only to experience the historical significance, but also to gain new insights into the Chinese economy, how communication works and to have many personal conversations. They provide a valuable context for many reports and contributions that I have read or seen so far about China.  Now I have experienced for myself how fast and unswervingly the country is hurrying towards the future. One example was my visit to Alibaba's supermarket Hema: There, the entire shopping process is based on a smartphone app that allows you to walk through the shop and scan the barcodes of the products – so you can learn more about them, for example about the ingredients, production conditions or, in the case of meat for example, where it comes from. You can then either take the selected food with you directly, prepare it freshly in the adjoining restaurant or have it delivered to your home. If you don't have time to go shopping, which is certainly a common occurrence as the current debate on '996' continues to make headlines across the world , you can have your groceries delivered.  If you have an address within a certain radius of the shop, the delivery will arrive within 30 minutes. And you can only settle the bill with Alipay (like almost everywhere else in China).
One may feel overwhelmed with the speed that prevails in China. But we can also learn a few things: For example, the consistency with which the framework conditions are created for innovations to emerge – for example in terms of infrastructure or digitization. The basic attitude of the Chinese certainly also plays an important role: the "we" is stronger than the "I". But despite all the striving for progress and rapid growth, the rights and freedoms of every individual shouldn't fall by the wayside. I often had the feeling that I was not facing an individual, but a broad mass of people.
Author: Julia Maria Kaiser